Irelands Oldest Pubs
If you enjoy a pint now and again, you're in good company. The people of the Emerald Isle have been drinking alcoholic concoctions and gathering together at a local watering holes for thousands of years. Ireland has a long history with public houses or pubs and is home to some of the oldest pubs in the world, several of which are still open to this day. While Ireland's "best pub" is a hotly-contested title, Ireland's "oldest pub" is an equally sought-after accolade…..Here are ten Irish favourites that have stood the test of time.
Can you imagine a bar that was opened over 1100 years ago ? The oldest pub in Ireland and one of the oldest in Europe and quite possibly the entire world. The bar dates back to 900 AD when a man named Luain Mac Luighdeach – Luain son of Lewy built an inn close to the old great ford located in what is now Athlone. Sean's Bar has been recognized by Guinness World Records as "The Oldest Public House (pub) in Ireland."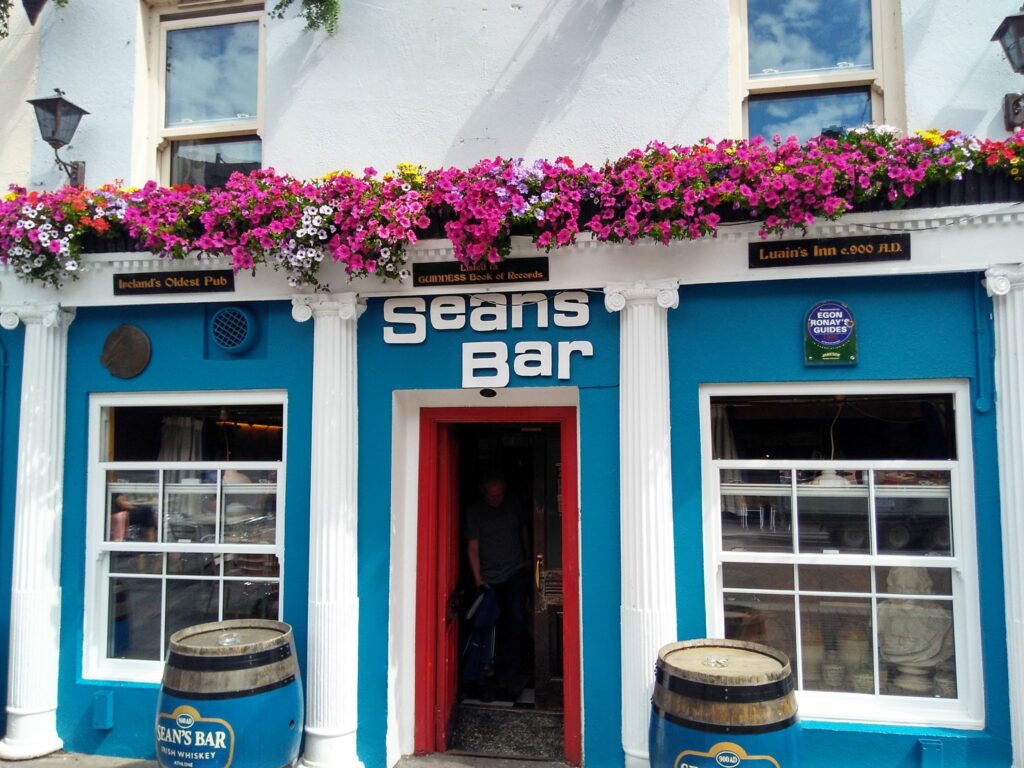 The Brazen Head's own website claims that it, in fact, is the oldest pub in Ireland, though given it also states its opening date as 1198, that's obviously highly arguable. Regardless, the place is dripping with history, with artifacts and décor throughout. Old regulars include writers James Joyce, Brendan Behan and Jonathan Swift, as well as noted revolutionaries such as Robert Emmet, Wolfe Tone, Daniel O'Connell and Michael Collins. You'll find the best in traditional Dublin dishes on the menu, too.
Kyteler's Inn was established by Dame Alice de Kyetler in 1324. Dame Kyteler is a famous historical figure in Kilkenny City and gained notoriety as the first recorded person condemned for being a Witch in Ireland!! Following accusations of witchcraft, Dame Kyteler fled to England to avoid being hanged. After Dame Kyteler's departure, the Inn passed through various owners and had highs and lows.
The oldest tavern in Waterford, this establishment is said to date to 1400. The walls in the lounge were built over 800 years ago by the Normans. The pub is officially under preservation as a historical site.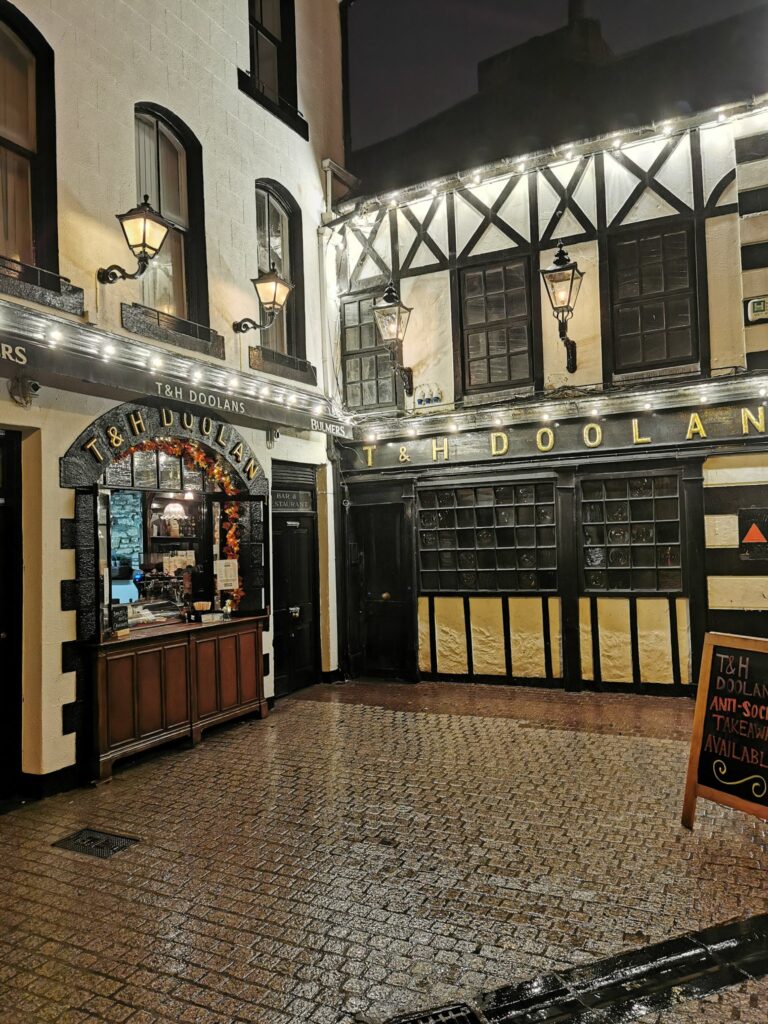 The bar was established in 1611 as The Kings Arms. It was named after Grace Neill who was given the bar as a wedding present by her father, Hugh Jamison. Grace Neills has been visited by smugglers, pirates, sailors and soldiers over the years. They have all enjoyed a drink or two in the original snugs at the front of the bar.
Morahan's Bar – Roscommon – 1641
Located in Ballinagare, the bar has been in the same family since 1641. Currently, Morahan's is run by the eighth generation of the Morahan family. An interesting side note is that each generation of the family has had a Bernard Morahan, with the name being passed on from generation to generation.
The River Inn is Derry's oldest sited bar, established in 1684, with its history stretching back to before the siege. At the time it fulfilled the three requirements to obtain an Inn's licence; namely permission to sell punch, provide accommodation and to stable horses. Steeped in history its cellars were used in 1798 to hold Wolfe Tone on his way to execution in Dublin after his capture in Donegal. The original cellars have been converted into the Cellar bar.
Corks oldest pub Barbarella was established in 1698 and the Dukes of Wellington and Marlborough were among its patrons at that time.
McHughs is within a grade A listed building, built circa of 1711 , making it officially the oldest building in the city of Belfast, enjoying a long history and a sometimes colourful reputation. Built in the thriving dock area of Belfast under the gaze of the Albert Clock, McHughs has been restored as an integral piece of Belfast's past for Belfast's future. The new McHughs is a combination of the old McHughs building and it's end of terrace neighbour Du-Barry's.
Established 1798, Johnnie Fox's is one of Ireland's oldest and most famous traditional pubs in Ireland. Renowned for being the highest pub in the country! Nestled high in the Mountains, in the peaceful township of Glencullen and surrounded by the beautiful scenery and serenity of the Wicklow & Dublin's countryside.
All these wonderful old buildings offer today's visitors 21st century comforts in stunning, historic surroundings. So indulge your passion for history, soak up the atmosphere and sit a while in one of Irelands oldest pubs!