Portroe Quarry – County Tipperary
Portroe Quarry situated overlooking the village in north County Tipperary and home to one of the most beautiful places in the country!
GET A GLIMPSE OF THE MAGICAL BLUE WATERS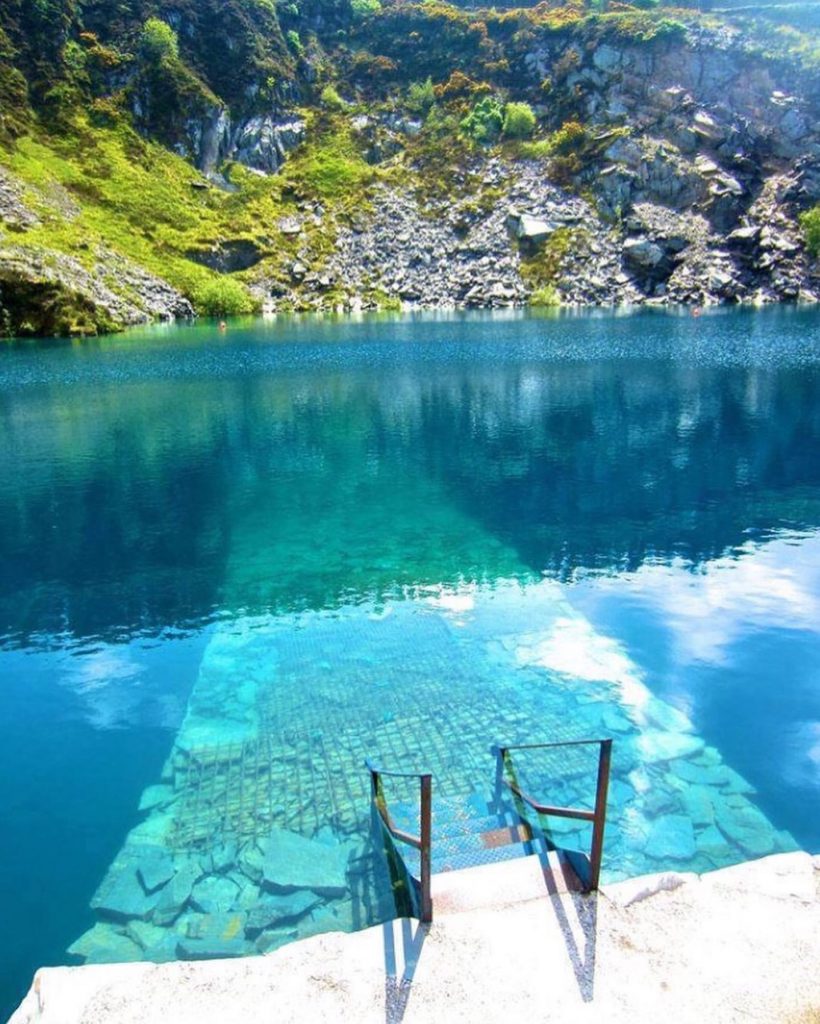 Portroe slate quarry opened as a dive centre in 2010. The quarry had been dived actively before that, but diving enthusiasts could only do so through tresspassing. Since officially opening, divers and photo-enthusiasts alike have continued to flock to Portroe Quarry to get a glimpse of the magical blue waters.
If you are just planning on going to get a few photos and enjoy the beauty of Portroe Quarry, we suggest heading there in the morning. In the afternoon, especially in good weather during the summer months, it tends to get quite busy, so it is best to be avoided if at all possible.
WARNING!!
As a word of warning, although magnificent looking the water in a quarry lake will often be 'shockingly cold' with lots of hidden nasties and could be potentially life threatening! A visit to this quarry should only ever be done through
Portroe Dive Centre.
Booking Details
Opening Times:
Saturday and Sunday Portroe will be open from 9am to 5pm for advanced booking
Experiences:
Admission is only €20 for a day and €10 for anyone arriving after 2pm.
At least once a month they organise a night dive. Cost of night dive is €20 ( €10 for divers who also dived during the same day)
*Only members of the club will be able to dive in Portroe on presentation of their membership card and diving qualifications. 
For information and guidance visit here